18 primary school girls across St. Kitts have been awarded the girls of excellence award as part of the celebration for International Day of the Girl Child.
The awards were issued by the St. Kitts Department of Gender Affairs as part of celebrations of International Day of the Girl Child, traditionally celebrated on October 11th.
The girls received their awards from Monday, October 10th to Monday, October 17th.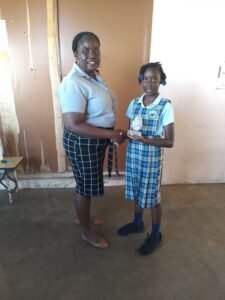 Those awarded included: Brianna Bradshaw of the Deane Glasford Primary School; Alayna Pennyfeather of the Sandy Point Primary School; Ajanique McSarlane of the Violet Petty Primary School; Michelle Ezquea of the Dr. William Connor Primary; Avazhane Connor of the Dieppe Bay Primary School; Niya Dore of the Cayon Primary School; Kimisha Jeffers of the Bronte Welsh Primary School; Zahlika Nolan of the Saddlers Primary School and Shakeema Welcome of the Estridge Primary School
along with their respective schools.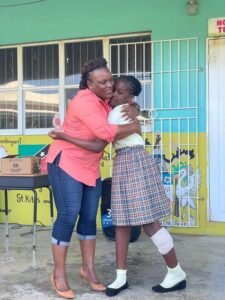 International Day of the Girl Child is presently in its 10th year. According to unicef.org, there has been increased attention on issues that matter to girls amongst governments and more opportunities for girls to have their voices heard on the global stage.