As various political parties continue in their attempts to persuade SKN's people, into putting them into public office in light of the impending General elections, which is due by early August 2022, the meetings, rallies etc. continue. 
This, as the People's Labour Party (PLP) hosted its Constituency office launch for St. Christopher #1 (East Basseterre) on Thursday evening at 7 o'clock.
PLP's Candidate is Jacqueline Bryan.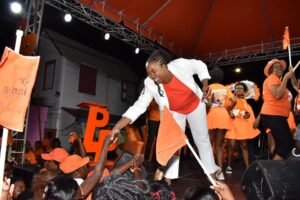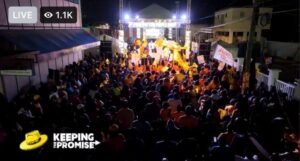 Then at 7:30 pm, the St. Kitts-Nevis Labour Party (SKNLP) hosted a public meeting, in Old Road, as its Candidate, Samal Duggins is vying for that seat in Constituency #4.
Here on Nevis, the Concerned Citizens Movement (CCM) held a public meeting at 8:00 pm, in Jessups'. This was broadcast live on VON Radio (860AM) and vonradio.com. 
On Saturday night July 9th at 8:00 pm, the Nevis Reformation Party (NRP) will host a meeting at Cotton Ground. 
Meanwhile, the People's Action Movement (PAM) held its Campaign Lift Off event on Wednesday evening (July 6th).